Welcome to the Beyonders Roleplay Wiki
Edit
This wiki is about the Beyonders series, written by Brandon Mull (who is also the author of the Fablehaven series). The Founder of this wiki (LordClathor56) hopes for fun and exciting roleplay. Please speak to the Founder or admins if you need help with anything. Also read the guidelines and rules of this wiki which can be found here.
About this wiki.
Edit
The Beyonders Roleplay Wiki should be a nice place to roleplay your own characters based on the Beyonders series. Seek adventures with your companions or fight in a war for Lyrian, journey to lands of unknown, and more! What will you do in this amazing land of adventure?
Hi there!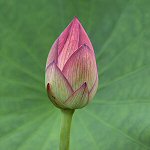 Welcome to our wiki, and thank you for your contributions! There's a lot to do around here, so I hope you'll stay with us and make many more improvements.
Recent changes is a great first stop, because you can see what pages other people have been editing, and where you can help.
Questions? You can ask at the Help desk or on the "discussion" page associated with each article, or post a message on my talk page!
Need more help? The Community Portal has an outline of the site and links to pages to help you learn how to edit.
Please sign in every time you edit, so that we can recognise an established user.
I'm really happy to have you here, and look forward to working with you!
d